05.09.2017 | Research Article | Ausgabe 1/2018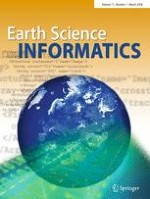 Corner points localization in electronic topographic maps with deep neural networks
Zeitschrift:
Autoren:

Luan Dong, Fengling Zheng, Hongxia Chang, Qin Yan
Wichtige Hinweise
Communicated by: H. A. Babaie
Abstract
Digitized topographic maps normally have to go through the geometric calibration before practical utilization. Nowadays, the reference points for the calibration are still manually assigned. Corner points (graticule intersections) in a map are usually good candidates in favor of the reference points. This paper proposes an algorithm for automatically locating the corner points in the electronic topographic maps by detecting the specific rectangle objects in the map corners. It assigns the probabilities to each row and column in the region of interests (RoIs) to provide information regarding the location of the objects. In order to facilitate the object detection with high level visual features, the deep neural networks (DNNs) are employed in the proposed algorithm. For the object proposal, the sliding window scheme is adopted. The experimental results indicate that the proposed approach outperforms the conventional bounding-box regression method in both detection and localization accuracy. For the proposed algorithm, the average F1 score in the object detection is 0.91, which is 12% higher than the conventional model. The mean Euclidean distance between the predicted corner points and the ground-truth by the proposed algorithm is 2.22 pixels, 35.8% lower compared with the regression based model.