01.02.2011 | Sonderheft 1/2011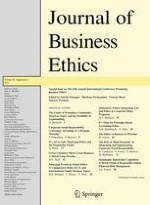 Corporate Social Responsibility: A Strategic Advantage or a Strategic Necessity?
Zeitschrift:
Autoren:

Joyce Falkenberg, Petter Brunsæl
Abstract
For many firms, a focus on corporate social responsibility (CSR) is an indication to stakeholders that the firm is concerned about social and environmental issues. However, these same firms may engage in CSR activities with the expectation that these activities will increase their bottom line. A relevant, and highly researched question, is the relationship between CSR and performance. The findings are inconclusive, indicating a need to consider other explanations. Several authors have drawn on the resource-based view of the firm to suggest that CSR can give a firm a competitive advantage. In this article we draw on and further develop this research, by focusing on four outcomes of CSR initiatives: strategic disadvantage, strategic necessity, temporary strategic advantage, and strategic advantage. We exemplify this with two cases. The article contributes to the literature by developing a set of possible outcomes, by recognizing several issues which result in strategic necessity, and by suggesting movement between the outcomes.