01.02.2013 | Ausgabe 2/2013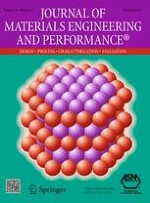 Corrosion Protection Properties of 4-[(E)-[(2,4-Dihydroxy phenyl)methylidene] amino]-6-methyl-3-sulfanylidene-2,3,4,5-tetrahydro-1,2,4-triazin-5-one [DMSTT] Toward Mild Steel in Sulfuric Acid
Zeitschrift:
Autoren:

Sam John, Abraham Joseph
Abstract
The inhibition of mild steel corrosion in aerated 0.5 N H
2
SO
4
solution was investigated using potentiodynamic polarization studies (Tafel), linear polarization studies, electrochemical impedance spectroscopy studies, adsorption studies, and surface morphological studies. The effect of inhibitor concentration on corrosion rate, the effect of temperature, degree of surface coverage, adsorption kinetics, and surface morphology are investigated. The inhibition efficiency increased markedly with increase in the additive concentration and decreased slightly with increasing temperature. The presence of DMSTT decrease the double-layer capacitance and increase the charge transfer resistance. The value of activation energy (
E
a
) of metal corrosion, adsorption equilibrium constant (
K
ads
), and free energy of adsorption (Δ
G
ads
) were calculated from the temperature dependence of corrosion current. The adsorption of inhibitor molecule on mild steel surface follow Langmuir isotherm. DMSTT offers excellent inhibition properties and acts as a mixed-type inhibitor.