2016 | OriginalPaper | Buchkapitel
10. Credentialing: Safe for Another 800 Years?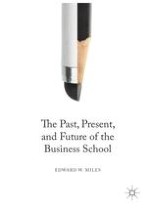 Erstes Kapitel lesen
Autor: Edward W. Miles
Abstract
Credentialing has been important since the medieval university. A credible university's graduates bore approval of edicts by the Pope or the King. Because the university's purposes now include vocational training, students want a credential which trumpets their legitimacy in their chosen vocation.
Is the university's role as provider of credentials secure? There are two potential concerns. First, prestige-seeking universities are using funds to build their research reputations; one way of viewing this situation is that student tuition and fees are subsidizing research. Could an interloper in the academy offer an equal credential without subsidizing research? The second threat is from within the academy. The lure of money needed to build prestige may cause universities to compromise the value of its credentials (e.g., the 11-month MBA) in order to obtain more resources.