01.04.2014 | Research Paper | Ausgabe 4/2014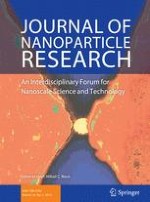 Cytotoxic activity of paclitaxel incorporated into polyelectrolyte nanocapsules
Zeitschrift:
Autoren:

Alicja Karabasz, Monika Bzowska, Sylwia Łukasiewicz, Joanna Bereta, Krzysztof Szczepanowicz
Abstract
Nanoencapsulation is a promising solution for the delivery of chemotherapeutics to tumors. A method of preparation of drug-loaded nanocapsules based on the liquid core encapsulation by a sequential adsorption of a polyelectrolyte is described. An easily evaporative solvent, chloroform, was used as an oil phase. An interfacial complex formed with an oil-soluble, Food and Drug Administration-approved surfactant, and polycation poly-
l
-lysine (PLL) was used as a microemulsion stabilizer. A polyelectrolyte multilayer shell was constructed by a sequential adsorption of polyelectrolytes using biocompatible polyelectrolytes (PLL as a polycation and poly-
l
-glutamic acid as a polyanion). A hydrophobic anticancer agent, paclitaxel, was successfully encapsulated in the nanocarriers with the average size of 100 nm. In vitro analysis of the effects of nanoformulations was performed using a mouse colon carcinoma cell line CT26-CEA. Biocompatibility of the nanocapsules was evaluated using various biochemical assays. The results indicate that the cell viability was diminished by positively but not by negatively charged nanocarriers. Analysis of the cellular uptake of nanocapsules determined by flow cytometry and confocal microscopy confirmed their accumulation inside the cells. Encapsulated paclitaxel retains its cytotoxic/cytostatic activity; although its effects were weaker than those of the corresponding concentrations of the free drug. The generated nanocapsules seem to be a valuable vehicle for tumor drug delivery; although further work is needed to increase their overall activity.