2012 | OriginalPaper | Buchkapitel
16. Data-Based Mechanistic Modelling: Natural Philosophy Revisited?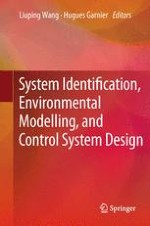 Erstes Kapitel lesen
Autor: Peter C. Young
Verlag: Springer London
Abstract
The Data-Based Mechanistic (DBM) modelling of stochastic, dynamic systems is predominantly an inductive approach that attempts to extract as much mechanistic information as possible from the available time series data, normally in the form of an identifiable linear, or nonlinear, transfer function model that explains the data well. It recognises that, in contrast to most man-made dynamic systems, the nature of many natural systems, particularly at the holistic or macro-level (global climate, river catchment, macro-economy etc.), is still not well understood. 'Reductionist' approaches to modelling such systems, often based on the aggregation of hypothetico–deductive models formulated at the micro level, normally results in very large computer simulation models. In contrast to their DBM counterparts, such large models are not normally identifiable from the available data and so rely not only on the validity of the multiple hypotheses on which they are based, but also on how these hypotheses are perceived to combine, in order to produce the aggregate model. This chapter places DBM modelling in the historical context of 'natural philosophy'; outlines the major stages in its analysis of time series data; and argues that it can help to bridge the gap between complex computer models and simple, 'dominant mode', data-based models. This is illustrated by an example which shows how the DBM approach has been used to evaluate models for the transport and dispersion of solutes in river systems.