2019 | OriginalPaper | Buchkapitel
DDoS Reflection Attack Based on IoT: A Case Study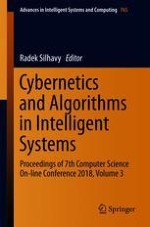 Erstes Kapitel lesen
Autoren: Marek Šimon, Ladislav Huraj, Tibor Horák
Abstract
Along with the rise of Internet of Things devices the threat of adopting the IoT devices for cyber-attacks has increased. The number of IoT devices would be more than a billion in the world. Communication potential of such amount of devices is robust and has become more and more interesting for hackers. Mainly DDoS (Distributed Denial of Service) attacks carried from IoT devices seem to be a preferred method of attacker last years.
This paper illustrates a special type of DDoS attack using commonly available IoT devices called reflection attack which does not need to compromise the IoT devices. In reflection attacks, the attacker tries to use an innocent third party item to send the attack traffic to a victim to launch a distributed flooding attack, and to hide the attackers' own identity.
To demonstrate this type of attack, we consider the case of three categories of IoT devices: smart light-bulb (primarily used just for control of the intensity and color of the lights in a room), IP camera (digital video camera commonly employed for surveillance directly accessible over a network connection) and Raspberry Pi device (representing a single board computer). The paper demonstrates the potential of the IoT devices to be involved into such attack as well as first insight into communication traffic.