2018 | OriginalPaper | Buchkapitel
Decision Support Models to Assist in the Diagnosis of Meningitis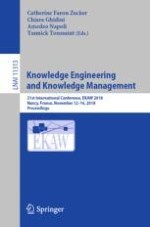 Erstes Kapitel lesen
Autoren: Viviane M. Lelis, María-Victoria Belmonte, Eduardo Guzmán
Abstract
Meningitis diagnostic is a challenge especially in less developed countries where medical resources are limited, and the cost of treatments are not always affordable. For this reason, it would be desirable to have available any solution that could perform early diagnostics on meningitis to find the suitable treatment, at least for the more severe types of this disease (bacterial, meningococcal, …). In this paper, we present a set of clinical decision support models to assist physicians in the meningitis diagnostics. These models try to answer to the following two research questions:
Can it be diagnosed reliably if a patient has meningitis? Can it be determined whether it is a bacterial or aseptic case?
To explore the performance of our models, we have conducted validation experiments with a dataset of patients. For this purpose, we have counted with data of patient meningitis diagnostics in Brazil. The database was provided by the Directorate of Health Information of the Secretary of Health of the Brazilian State of Bahia and contained over 16,000 records. Several indexes have been computed to show the model accuracy, but the best corresponds to the ADTree classifier with a precision of 0.859 and a ROC area over 0.86. Validation results show a good performance of the models, suggesting, therefore, that our proposal can effectively support physicians' decisions on meningitis management and treatment.