22.01.2016 | Theoretical Advances | Ausgabe 3/2017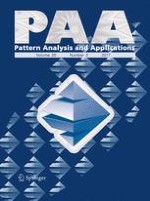 Decision tree induction based on minority entropy for the class imbalance problem
Zeitschrift:
Autoren:

Kesinee Boonchuay, Krung Sinapiromsaran, Chidchanok Lursinsap
Abstract
Most well-known classifiers can predict a balanced data set efficiently, but they misclassify an imbalanced data set. To overcome this problem, this research proposes a new impurity measure called minority entropy, which uses information from the minority class. It applies a local range of minority class instances on a selected numeric attribute with Shannon's entropy. This range defines a subset of instances concentrating on the minority class to be constructed by decision tree induction. A decision tree algorithm using minority entropy shows improvement compared with the geometric mean and
F
-measure over C4.5, the distinct class-based splitting measure, asymmetric entropy, a top–down decision tree and Hellinger distance decision tree on 24 imbalanced data sets from the UCI repository.