03.05.2018 | Ausgabe 2/2019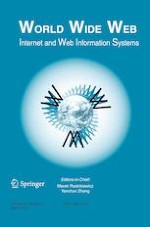 Deep learning approaches for video-based anomalous activity detection
Zeitschrift:
Autoren:

Karishma Pawar, Vahida Attar
Wichtige Hinweise
This article belongs to the Topical Collection:
Special Issue on Deep vs. Shallow: Learning for Emerging Web-scale Data Computing and Applications
Guest Editors: Jingkuan Song, Shuqiang Jiang, Elisa Ricci, and Zi Huang
Abstract
The pervasive use of cameras at indoor and outdoor premises on account of recording the activities has resulted into deluge of long video data. Such surveillance videos are characterized by single or multiple entities (persons, objects) performing sequential/concurrent activities. It is often interesting to detect suspicious behavior of such entities in an automated manner without any intervention of human personnel, and to this end, anomalous activity detection from surveillance videos is an important research domain in Computer Vision. Detecting the anomalous activities from videos is very challenging due to equivocal nature of anomalies, context at which events took place, lack of ample size of anomalous ground truth training data and also other factors associated with variation in environment conditions, illumination conditions and working status of capturing cameras. Though automated visual surveillance is one of the highly sought-after research domains, use of deep learning techniques for anomalous activity detection is still in nascent stage. Deep learning models like convolution neural networks, auto-encoders, Long Short Term Memory network models have achieved remarkable performance on different domains like image classification, object detection, speech processing, and expediting towards achieving excellence in anomaly detection tasks. This paper aims at studying and analyzing deep learning techniques for video-based anomalous activity detection. As outcome of the study, the graphical taxonomy has been put forth based on kinds of anomalies, level of anomaly detection, and anomaly measurement for anomalous activity detection. The focus has been given on various anomaly detection frameworks having deep learning techniques as their core methodology. Deep learning approaches from both the perspectives of accuracy oriented anomaly detection and real-time processing oriented anomaly detection are compared. This paper also sheds light upon research issues and challenges, application domains, benchmarked datasets and future directions in the domain of deep learning based anomaly detection.