21.11.2018 | Ausgabe 6/2019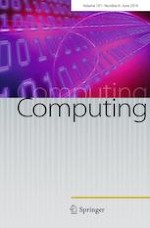 Deep learning based vein segmentation from susceptibility-weighted images
Zeitschrift:
Autoren:

Xiaodong Zhang, Yiqun Zhang, Qingmao Hu
Abstract
Susceptibility-weighted images (SWIs) have recently been confirmed to be more sensitive to acute ischemic stroke than diffusion weighted images in the form of the presence of small veins shortly after the symptom onset. Accurate segmentation of small veins in SWIs is critical for quantitative diagnosis, individual therapy and outcome prediction of acute ischemic stroke. It is challenging to segment veins in SWIs as they exhibit substantial variability and intensity inhomogeneity within a patient and among patients, which may even be hard for experts to delineate manually. A deep convolutional neural network is proposed to segment veins in SWIs with two main contributions: dense connection to concatenate feature maps from preceding layers to enhance network performance, and a hybrid loss function comprising of classification accuracy and global region overlap terms to handle class imbalance. Experiments have been conducted on 10 consecutive patients with acute ischemic stroke using leave-one-out validation, yielding the best Dice coefficient (0.756 ± 0.043) (
p
 < 0.001) as compared with 3 relevant methods. The proposed method could provide a potential tool to quantify veins in SWIs with accuracy to assist decision making especially for thrombolytic therapy.