08.05.2019 | Ausgabe 2/2019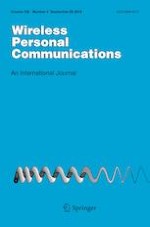 Deep Sea Exploration Recovery and Transport [DESERT] Vehicle and its Modes of Communication
Zeitschrift:
Autoren:

Pavel Sengupta, Aileen Sengupta
Wichtige Hinweise
Publisher's Note
Springer Nature remains neutral with regard to jurisdictional claims in published maps and institutional affiliations.
Abstract
Man has explored less than 5% of three-fourths of the water on Earth. This is mostly due to lack of cheap and effective under-water transportation. Submarines and other deep sea robots, exploration devices and submersible modules have a wide range of problems and have limited our exploration capabilities and reach. After many recent disasters requiring a wide range of under water rescue operations, it has become clear that we do not possess the means to efficient and effective under water travel. The Deep Sea Exploration Recovery and Transport (DESERT) vehicle is an attempt to bridge that gap. Modeled on sharks, the fastest and most aerodynamic creatures in the seas, the underwater vehicle takes cues from nature and uses to its advantage. Deep and long ranged underwater travel and communication, the various possible forms of communication, and an engine and propeller system which uses sea water as a fuel (Sengupta and Sengupta in Int J Manag Appl Sci 3(8):78–81,
2015
) are the main points of discussion in this paper. This study mainly focuses on the theoretical framework and design of DESERT, an undersea vehicle and the possible outline to do so. The ideas behind its mode of communication under-water have also been put forward and explored. Using new technological advancements, a first-of-its-kind model has been put forward with an inclination towards making it feasible.