24.03.2020 | Energy materials | Ausgabe 18/2020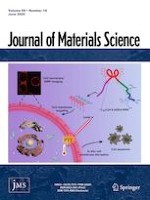 Deposited CuBi2O4 and Bi3ClO4 nanoparticles on g-C3N4 nanosheet: a promising visible light-induced photocatalyst toward the removal of tetracycline hydrochloride and rhodamine B
Zeitschrift:
Autoren:

Mitra Mousavi, Majid Hamzehloo, Jahan B. Ghasemi
Wichtige Hinweise
Electronic supplementary material
Publisher's Note
Springer Nature remains neutral with regard to jurisdictional claims in published maps and institutional affiliations.
Abstract
A facile sol–gel procedure has efficiently fabricated for novel ternary
p–n
–
p
g-C
3
N
4
nanosheet/CuBi
2
O
4
/Bi
3
ClO
4
nanocomposites. Various techniques such as XRD, EDX, FTIR, XPS, FESEM, TEM, HRTEM, DLS, PL, BET, photocurrent, EIS, UV–Vis DRS, and TGA were adopted to analyze the photocatalysts. The as-prepared nanocomposites were utilized as visible light-induced photocatalysts for photodegradation of rhodamine B as an organic dye and tetracycline hydrochloride as an antibiotic. Among the ternary nanocomposites, the g-C
3
N
4
nanosheet/CuBi
2
O
4
/Bi
3
ClO
4
(20:20) shows the most efficient photocatalytic ability toward the degradation of rhodamine B and tetracycline hydrochloride. The results revealed that 98% of rhodamine B and 99% of tetracycline hydrochloride were degraded within 20 and 30 min by photocatalytic reaction, respectively. These results are explained by the formation of
p
–
n
–
p
heterojunction between three semiconductors, more visible light harvesting, and high separation of carrier charges. A possible mechanism is proposed. The superoxide radicals and holes were determined as the important reactive species involved in the photodegradation process. The recycling studies showed that the g-C
3
N
4
nanosheet/CuBi
2
O
4
/Bi
3
ClO
4
(20:20) photocatalyst prepared was highly stable and can be recycled and reused up to forth successful cycles without major loss in its photocatalytic ability.