01.09.2015 | Ausgabe 1/2015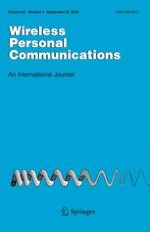 Design and Analysis of Bilinear Pairing Based Mutual Authentication and Key Agreement Protocol Usable in Multi-server Environment
Zeitschrift:
Autoren:

Ruhul Amin, G. P. Biswas
Abstract
With the increasing popularity and demand for various applications, the internet user accesses remote server by performing remote user authentication protocol using smart card over the insecure channel. In order to resist insider attack, most of the users remember a set of identity and password for accessing different application servers. Therefore, remembering set of identity and password is an extra overhead to the user. To avoid the mentioned shortcoming, many remote user authentication and key agreement protocols for multi-server architecture have been proposed in the literature. Recently, Hsieh–Leu proposed an improve protocol of Liao et al. scheme and claimed that the improve protocol is applicable for practical implementation. However, through careful analysis, we found that Hsieh–Leu scheme is still vulnerable to user anonymity, password guessing attack, server masquerading attack and the password change phase is inefficient. Therefore, the main aim of this paper was to design a bilinear pairing based three factors remote user authentication scheme using smart card for providing security weaknesses free protocol. In order to validate security proof of the proposed protocol, this paper uses
BAN
logic which ensures that the same protocol achieves mutual authentication and session key agreement property securely. Furthermore, this paper also informally illustrates that the proposed protocol is well protected against all the relevant security attacks. The performance analysis and comparison with other schemes are also made, and it has been found that the proposed protocol achieves complete security requirements with comparatively lesser complexities.