2019 | OriginalPaper | Buchkapitel
Design and Methodology to Produce Auxiliary Orthopedic Rehabilitation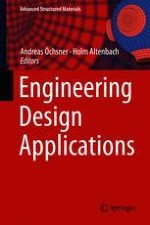 Erstes Kapitel lesen
Autoren: Alexander Reyes-Cruz, Juan Alfonso Beltrán-Fernández, Luis Héctor Hernández-Gómez, Irving Omar Cazares-Ramírez, Alejandro González-Rebattú y González, Juan Alejandro Flores-Campos, Adolfo López-Lievano
Abstract
Nowadays, one billion people live with some form of disability, and face difficulties in the development of activities and integration into society. In future years, this problem will increase. The generation of devices for the rehabilitation of people who suffer some kind of disability is a task that has been studied and attacked for years. The exoskeleton (exo means "outside" in Greek) is an external skeleton that encloses the body of the arthropod as an armor, performing a mechanical function of structural support and protection. Conventional manufacturing processes, present advantages as well as disadvantages, within its disadvantages are the long times for its manufacture and construction, and high cost of manufacturing, since it is not a serial production. The guidelines and actions of the methodology for the manufacture of an exoskeleton of assistance for human gait with problems of acute transverse myelitis.
The design methodology should satisfy the following characteristics:
Adaptability

Flexibility

Reduction of physical prototypes

Rapidity.