03.05.2018 | Original Paper | Ausgabe 6/2018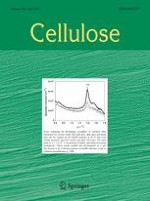 Design and preparation of a cellulose-based adsorbent modified by imidazolium ionic liquid functional groups and their studies on anionic dye adsorption
Zeitschrift:
Autoren:

Su-Feng Zhang, Miao-Xiu Yang, Li-Wei Qian, Chen Hou, Rui-Hua Tang, Jin-Fan Yang, Xue-Chuan Wang
Wichtige Hinweise
Electronic supplementary material
Abstract
Adsorption of dyes via strong interactions between modified cellulose paper and dyes is an economical, effective, and sustainable method for treating wastewater. In this work, using multiple interactions with dye molecules, an imidazolium ionic liquid modified cellulose adsorbent (CCP-Im) was prepared and used to treat anionic dye wastewater effectively. Zeta potential tests and Gaussian simulations revealed the strong interactions between CCP-Im and anionic dye molecules. Under optimum adsorption conditions, CCP-Im has good adsorption capacity for anionic dyes, and the maximum adsorption capacities of xylenol orange and Congo red could reach 1169 and 563 mg g−1, which were 3.1 and 3.5 times, respectively, higher than the values of the original cellulose paper. The Freundlich and Scatchard models for isothermal study demonstrated the adsorption process of CCP-Im toward anionic dyes occurred on a heterogeneous surface via multilayer sorption, and the kinetics revealed that a Pseudo-second-order model described the adsorption process well, indicating the adsorption was controlled by the mechanism of chemical adsorption. Therefore, preparation of this bioadsorbent would be useful for environmental protection and development of sustainable resources.