01.01.2015 | Research Paper | Ausgabe 1/2015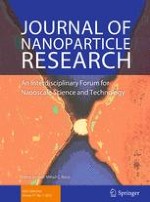 Design, formulation,
in vitro

,

in vivo

, and pharmacokinetic evaluation of nisoldipine-loaded self-nanoemulsifying drug delivery system
Zeitschrift:
Autoren:

Balakumar Krishnamoorthy, S. M. Habibur Rahman, N. Tamil selvan, R. Hari prasad, M. Rajkumar, M. Siva selvakumar, K. Vamshikrishna, Marslin Gregory, Chellan Vijayaraghavan
Abstract
The aim of the present work was to prepare and optimize the self-nanoemulsifying drug delivery system (SNEDDS) of poor aqueous soluble and less bioavailable nisoldipine to improve its solubility and bioavailability. The solubility of nisoldipine was assessed in various vehicles and ternary phase diagram was constructed to identify the efficient self-emulsifying region. The selected formulations were evaluated for self-emulsification time, droplet size analysis, and in vitro drug release profile. The optimized formulation ACP 19 had reduced particle size (118.3 ± 1.53 nm), when compared to PCT 08 (740 ± 1.16 nm). In vitro drug release study revealed that 98.05 ± 0.95 and 93.71 ± 1.05 % of drug was, respectively, released from ACP 19 and PCT 08 formulations at 24 h, whereas only 47.42 ± 0.65 % was released from drug in suspension. ACT 19 and PCT 08, respectively, showed 2.5- and 2.22-folds greater bioavailability than drug in suspension. PK Solver 2.0 was used for analysis of data obtained from in vivo study and the results revealed that both ACP 19 SNEDDS and drug in suspension fit into one-compartment pharmacokinetic model.