2006 | OriginalPaper | Buchkapitel
Design of Acceptance-Sampling Plans under Bayesian Risk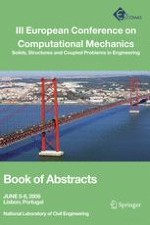 Erstes Kapitel lesen
Autoren: João M. Casaca, A. Silva Gomes
Verlag: Springer Netherlands
The paper deals with generic situations where a consumer acquires a product which he wants to be conforming to certain specifications. The product is delivered by lots and, on the reception of every lot, to be sure that the product is conforming to the specifications, the consumer inspects a sample of the lot and accepts or rejects it according to the results of the inspection. The consumer and the producer must negotiate previously an acceptance-sampling plan [
1
], contemplating the sampling strategy, the size of the sample and the acceptance rules. As the acceptance of a defective lot implies a loss for the consumer and the rejection of a lot, whether conform or defective, implies a loss for the producer, the acceptance plan must minimize simultaneously expected losses for both the consumer and the producer.
The paper presents a model to design acceptance-sampling plans, taking into account the quality level of the lots and using Bayes risk [
2
] as a criterion to balance the expected losses for the consumer and for the producer. The model is based on an operational characteristic function [
1
] derived from the binomial distribution and uses acceptance rules similar to a statistical test of hypothesis. The quality level of the lot is modelled by a prior probability density function so that the significance level and the power of the acceptance-sampling plan, may be computed and incorporated in consumer and producer risk functions, for different quality backgrounds.
The model has been previously applied to design acceptance-sampling plans for the objects and attributes of Geographic Information Systems and for positional errors of large scale Topographical Maps. The application of the model to the construction quality control of large fill dams is currently being studied. The fill dams are built by placing successive thin layers of compacted materials, each layer being inspected before placing the next one. The rejected layers must be removed. The consumer (the dam owner) does not want defective layers to be accepted. The producer (the contractor) does not want any layers to be rejected. The design of an acceptance-sampling plan minimizing the consumer's and the producer's expected losses is of utmost importance for both.