01.04.2015 | Focus | Ausgabe 4/2015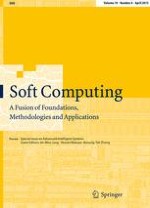 Design of sliding-mode control based on fuzzy disturbance observer for minimization of switching gain and chattering
Zeitschrift:
Autoren:

Hyo-Seok Kang, Yongho Lee, Chang-Ho Hyun, Heejin Lee, Mignon Park
Wichtige Hinweise
Communicated by J.-W. Jung.
Abstract
In this paper, we propose the sliding mode control (SMC) based on the fuzzy disturbance observer for systems with disturbances to minimize the switching gain and reduce chattering phenomenon. The proposed method exhibits the following two attractive features. First, using the universal approximation and the adjustable parameter of the fuzzy system, the switching gain in proposed control law is only required to be designed greater than the sum of magnitude of the disturbance approximation error and the fuzzy reconstruction. It implies that the proposed controller is less dependent on the range of switching gain to stabilize the system than SMC; thus, the minimization of switching gain can reduce the chattering. Second, the proposed method exhibits much better control performance than the traditional SMC and Nonlinear Disturbance Observer (NDOB)-based SMC, such as reduced chattering and good performance. The stability of the proposed control system is proved using Lyapunov method. To verify the effectiveness of the minimization of switching gain and chattering, we show the performance of the proposed method through some simulations of the inverted pendulum.