2019 | OriginalPaper | Buchkapitel
Detection of Sleep Apnea Based on HRV Analysis of ECG Signal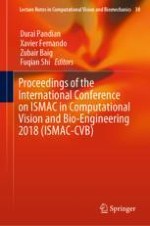 Erstes Kapitel lesen
Autoren: A. J. Heima, S. Arun Karthick, L. Suganthi
Abstract
Sleep apnea is a breathing disorder which occurs during sleep. Sleep apnea causes more health-threatening problems such as daytime sleepiness, fatigue and cognitive problems, coronary arterial disease, arrhythmias, and stroke. However, there is an extremely low public consciousness about this disease. The most common type of sleep apnea is
obstructive sleep apnea (OSA)
. Polysomnography (PSG) is the widely used technique to detect OSA.
Obstructive sleep apnea
is extremely undiagnosed due to the inconvenient and costly polysomnography (PSG) testing procedure at hospitals. Moreover, a human expert has to monitor the patient overnight. Hence, there is a requirement of new method to diagnose sleep apnea with efficient algorithms using noninvasive peripheral signal. This work is basically aimed at detection of sleep apnea using a physiological signal electrocardiogram (ECG) alone which is taken from free online apnea ECG database provided by PhysioNet/PhysioBank. This database consists of 70 ECG recordings. A detailed time- and frequency-domain features and nonlinear features extracted from the RR interval of the ECG signals for observing minutes of sleep apnea are occurred in this work. Time-domain features mean HR (
P
 = 0.0093,
r
 = 0.3593) and RR interval mean (ms) (
p
 = 0.0003,
r
 = 0.376), frequency-domain features VLF power (%) (
P
 = 0.00659,
r
 = 0.1081) and HF power (%) (
P
 = 0.00135,
r
 = 0.41138), and nonlinear analysis feature SD1 (
P
 = 0.00039,
r
 = 0.18998), significantly different for normal and apnea ECG. Further supervised learning algorithms have been used to classify ECG signal to differentiate normal and apnea data. The overall efficiency is 90.5%. Algorithms which deal ECG signal along with respiratory signal will give more incite about apnea disease and also the classification accuracy may be improved.