01.09.2014 | Ausgabe 3/2014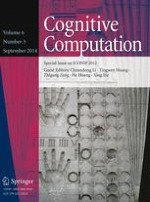 Development of Computational Models of Emotions for Autonomous Agents: A Review
Zeitschrift:
Autoren:

Luis-Felipe Rodríguez, Félix Ramos
Abstract
It has been recognized that human behavior is an observable consequence of the interactions between cognitive and affective functions. This perception has motivated the study of human emotions in disciplines such as psychology and neuroscience and led to the formulation of a number of theories and models that attempt to explain the mechanisms underlying this human process. In the field of artificial intelligence, these theoretical findings have posed a series of challenges in the development of autonomous agents (AAs) capable of exhibiting very believable and human-like behaviors. One of these challenges is the design and implementation of computational models of emotions (CMEs), which are software systems designed to provide AAs with proper mechanisms for the processing of emotional information, elicitation of synthetic emotions, and generation of emotional behaviors. In this paper, we review this type of computational model from the perspective of their development. Particularly, we investigate five design aspects that influence their development process:
theoretical foundations, operating cycle, interaction between cognition and emotion, architectural design
, and
role in cognitive agent architectures
. We provide discussions about key issues and challenges in the development of CMEs and suggest research that may lead to more robust and flexible designs for this type of computational model.