01.09.2014 | Ausgabe 3/2014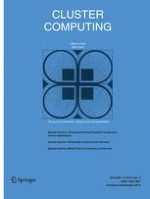 Development of Korean spine database and ontology for realizing
e

-Spine
Zeitschrift:
Autoren:

Dongmin Seo, Hanmin Jung, Won-Kyung Sung, Sukil Kim, Sangho Lee
Abstract
By 2026, Korea is expected to surpass the UNs definition of an aged society and reach the level of a super-aged society. As a result, degenerative spinal disease and the related surgical procedures will increase exponentially. To prevent unnecessary spinal surgery and support scientific diagnosis of spinal disease and systematic prediction of treatment effects, we have been developing
e
-Spine which is a computerized simulation model of human spines. In this paper, we present the Korean spine database and ontology that are used as a background data for realizing
e
-Spine. Generally, Korean physical function is different from foreign physical function. For example, ossification of posterior longitudinal ligament is only occurred in Asians. However, developed countries are currently constructing digital human data to improve the medical and biomedical researches, while the digital human data for Korean are inadequate. Therefore, we constructed Korean spine database on Korean with normal spine or degenerative spinal diseases. To date, we have collected spine data from 72 cadavers and 298 patients. The spine data consists of 2D images such as CT, MRI, or X-ray, 3D shapes, geometry data and property data. The volume and quality of Korean spine database are now the worlds highest. Also, we constructed spinal ontology to provide a wealth of information related to spine. The spinal ontology contains anatomy of spine, method of treatment, cause, classification information related to spine. Finally, we implemented a management service for efficiently searching and managing the data. As a result, our database and ontology will offer great value and utility in the diagnosis, treatment, and rehabilitation of patients suffering from spinal diseases.