2020 | OriginalPaper | Buchkapitel
Diagnosing the Cause of Disease: Interactive Teaching Approaches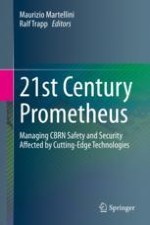 Erstes Kapitel lesen
Autor: Alastair Hay
Abstract
Interactive teaching approaches have proven to be very effective. This chapter presents two examples that may inspire the reader to use them, or develop their own. The first section arose following detailed discussions between Tatyana Novossiolova and me (Alastair Hay), and we ran the first exercise together, as described in the text, after agreeing the format. Tatyana's input was vital to the outcome of the exercise.
In the first exercise, cases of atypical pneumonia begin to appear in Citytown. However, the few cases that appear initially multiply rapidly and clinicians are at a loss to explain the outbreak. To make matters worse a festival which draws in much needed tourism, and income, is but a few weeks away. What needs to be done? This is an urgent problem that needs to be solved and it affects many including clinicians, epidemiologists and city officials. Using an interactive approach, with a developing scenario introduced in stages, participants are required to debate the issues and outline what needs to be done at each stage and who needs to be informed. Is it just a national problem? Eventually a zoonotic disease
Coxiella burnetti
, which causes Q fever, and one of the symptoms of which is atypical pneumonia, is identified. Does its identification alter, or strengthen, approaches to contain the disease? What is the most likely cause of the outbreak? Might it have been deliberate?
Also described is a case about making an illegal drug, Crystal Meth. Although aimed at young chemists the case is not just for them, but for many audiences. Drawing on very different interactive approaches and again, using an evolving scenario, participants are encouraged to discuss issues as they arise and what their decision would be. The case is about recognising the point at which perfectly legitimate chemistry questions morph into more problematic ethical decisions