2019 | OriginalPaper | Buchkapitel
Digital Twins Approach and Future Knowledge Management Challenges: Where We Shall Need System Integration, Synergy Analyses and Synergy Measurements?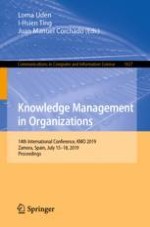 Erstes Kapitel lesen
Autoren: Jari Kaivo-oja, Osmo Kuusi, Mikkel Stein Knudsen, Theresa Lauraeus
Abstract
We're in the midst of a significant transformation regarding the way we produce products and deliver services thanks to the digitization of manufacturing and new connected supply-chains and co-creation systems. This article elaborates Digital Twins Approach to the current challenges of knowledge management when Industry 4.0 is emerging in industries and manufacturing. Industry 4.0 approach underlines the importance of Internet of Things and interactions between social and physical systems. Internet of Things (and also Internet of Services and Internet of Data) are new Internet infrastructure that marries advanced manufacturing techniques and service architectures with the I-o-T, I-o-S and I-o-D to create manufacturing systems that are not only interconnected, but communicate, analyze, and use information to drive further intelligent action back in the physical world. This paper identifies four critical domains of synergy challenge: (1) Man-to-Man interaction, (2) Man-to-Machine interaction, (3) Machine-to-Man interaction and finally (4) Machine-to-Machine interaction. Key conclusion is that new knowledge management challenges are closely linked to the challenges of synergic interactions between these four key interactions and accurate measurements of synergic interaction.