2015 | OriginalPaper | Buchkapitel
13.
Dispositif

Mapping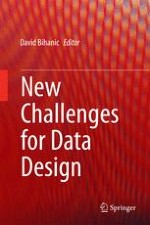 Erstes Kapitel lesen
Visualizing Crisis and Complex Problems
Autor: Christopher Warnow
Verlag: Springer London
Abstract
Can information visualization map conflicts, war, or similar complex problems? The method of
Dispositif
mapping approaches this question by collecting actors, institutions, documents, and beliefs involved in a problem and mapping it out as a network. It builds on the idea of the
Dispositif
by Michel Foucault who described it as "a thoroughly heterogeneous ensemble "where"
the apparatus
itself is the system of relations that can be established between these elements." He tried to grasp the a priori or the common ground where a problem arises. As an example, the Greek sovereign debt crisis was examined. Because of the political, financial, and social complexity of the crisis, there is no
Deus Ex Machina
helping with an overview. Furthermore, there are no homogeneous source but scattered beliefs and actors instead. The actors involved were hand-collected, as well as important documents and institutions. They were constructing a graph which soon grew over a one person's memory, which makes it by far not a complete picture but very vast and more detailed than the books about the topic. Instead of a description of the crisis itself, the
Dispositif
visualizes the "
milieu
" in which the actors were taking decisions. Greek shipping magnates and schools teaching market radicalism are prominent, which can explain the tough political course for the average Greek worker.