30.11.2014 | Ausgabe 2/2016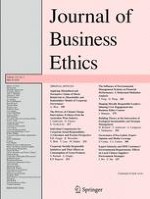 Do Socially Responsible Investment Policies Add or Destroy European Stock Portfolio Value?
Zeitschrift:
Autor:

Benjamin R. Auer
Abstract
Using a new dataset of environmental, social, and corporate governance company ratings for the European market, this article examines whether socially responsible stock selection adds or destroys value in terms of portfolio performance. From 2004 to 2012, we find the following: (i) Negative screens excluding unrated stocks from a representative European stock universe allow investors to significantly outperform a passive investment in a diversified European stock benchmark portfolio. (ii) Additional negative screens based on environmental and social scores neither add nor destroy portfolio value, when cut-off rates are not too high. In contrast, governance screens can significantly increase portfolio performance under similar conditions. Thus, investors in the European stock market can do (financially) well while doing (socially) good. (iii) Because of a loss of diversification, positive screens can cause portfolios to underperform the benchmark. This implies that investors should concentrate on eliminating the worst firms. (iv) Our results are robust along several dimensions, namely, choice of performance measure, time, test parametrisation, portfolio weighting scheme, approximation of the risk-free rate, and consideration of transaction costs.