2019 | OriginalPaper | Buchkapitel
Does Exposure from the Use of Mobile Phones Affect Lateralised Performance and Mood in a Visual Task?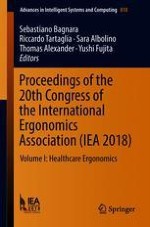 Erstes Kapitel lesen
Autoren: Joanna E. N. Fowler, Janet M. Noyes
Abstract
There has been increasing use of mobile phones and concerns about exposure to radiofrequency electromagnetic fields (RF EMF). The aim of this study was to investigate lateralised effects of exposure on cognitive performance. Forty-eight healthy young males and females performed a dot detection task in three phone conditions, active right, active left and inactive; the completion of a well-being test followed this. Results show that reaction times (RT) are faster when the phones are switched off. In addition, RT is faster for the active phone in the right visual field when it is positioned over the right hemisphere than when the phone is positioned over the right hemisphere and in the left visual field. Also, when the active phone is over the left hemisphere, participants report greater sadness compared to the active phone over the right hemisphere. Previous studies on assymetrical brain function suggest deactivation of the left hemisphere increases negative affect. The combination of the results in the current study suggest a potential mood effect is operating.