2022 | OriginalPaper | Buchkapitel
5. Drawbacks with Industrialization. Sanitary Revolution Offering Technologies to Improve Public Health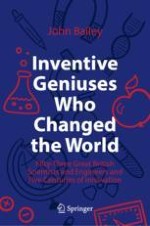 Erstes Kapitel lesen
Autor: John Bailey
Abstract
As the Industrial Revolution roared into life, the urgency and clamour of factory work replaced the slower, seasonal rhythms of the countryside. The Industrial Revolution created enormous wealth, as well as generating inequalities in society, typified by dark satanic mills, child-labour, and workhouses. The working man was turned into an automaton, toiling to the tireless demand of the steam engine and its functional attachments. Some of his human dignity was lost.
Living conditions for many workers and their families were grim. Fortunately, alongside wealth creation and imperialism, ran an active radicalism of protest and humanitarianism. Social reformers established a link between poverty, inadequate living conditions, lack of clean water, poor sanitation, and disease. The way humans congregate and live their lives creates vectors for the transfer of microorganisms and viruses between them. A holistic approach to public health was required. Responding to various health crises, resulting from the mass movement, and crowding of citizens in towns and cities, our sanitary engineers designed and built sanitary equipment and urban sewage systems copied by other countries as they industrialized.
It is notable that six extraordinary British men, namely John Harrington, Alexander Cummings, (Josiah) George Jennings, Thomas Crapper, James Newlands, and Joseph Bazalgette applied great ingenuity and simple engineering solutions to the task of human waste disposal.
For instance, Harrington invented the 1st flushing water closet; Cumming the S-bend. Jennings designed a 1-piece wash-out closet; Crapper a toilet cistern fitted with a floating ballcock.
In the latter half of the nineteenth century, Britain monopolized the international market for sanitaryware, pipes and fittings. Britain led a sanitary revolution, supported by legislation, offering a holistic approach to health. Consequently, between 1850 and 1900, life expectancy increased by ten years from 43 to about 53 years.
As urban population densities increased during the Industrial Revolution, the need to keep drinking water separate from human waste became more vital. It had been realized that water-borne bacteria spread disease. The requirement to dispose of human waste more efficiently and sanitarily became more crucial.
The ingenuity of visionary engineers made it possible to live more safely in cities. Liverpool would lead the way in urban and sanitary advancements to improve public health. The first integrated sewage system in the world was developed in Liverpool, in 1848, being overseen by Borough Engineer, James Newlands. The target of separating the provision of drinking water from the removal of human waste was achieved, so eliminating water-borne diseases, eradicating cholera. This transformed the health of the urban poor and saved countless lives.
In London, which had seven times more citizens than Liverpool, Joseph Bazalgette supervised the construction of an extensive, underground sewage system. At the time, it was the biggest civil engineering scheme in the world and is regarded as one of the greatest building achievements of Victorian Britain.