01.08.2014 | Original Paper | Ausgabe 2/2014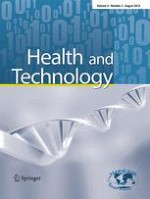 Duplicity at the U.S. EPA
A legacy of contrariness & broken pledges to protect
Zeitschrift:
Autor:

Robert Mathews
Wichtige Hinweise
Views expressed in this monograph is solely that of the author and do not reflect the official policy or position of the University of Hawai'i, the Office of Scientific Inquiry and Applications (OSIA), or the United States Government.
Abstract
It has been said that Water is the Planet's most precious resource. The task of protecting and enhancing existing Water resources collectively demands a particular type and range of clarity into situational assessments, and all related determinations; adding a level of heightened comprehension of assigned responsibilities; of actionable solution possibilities, and an unblemished sensitivity to the need for systematic decisional transparency and operational accountability. In the United States, the Environmental Protection Agency (USEPA/EPA) is that federal agency entrusted with the pinnacle authority over all U.S. Waters, and Water Quality. Contrariwise, multiple U.S. federal government entities have at least a piece of the Water jurisdiction, authority, and budget quilt. Within a fragmented landscape of political, legislative, and judicial influences, overlapping jurisdictional authorities, and budgets, how well is the USEPA situated to protect the American public from harm, and how well is the EPA protecting Water and Water resources under its mandate? William Ruckelshaus, the U.S. Environmental Protection Agency's first Administrator had once remarked, "
[i]t is not widely understood that while institutions like EPA exist to serve the public, they are also there to serve the political appointees.
" Did Ruckelshaus's mission philosophy and his brand of paired leadership set a precedent for the EPA to become politically expedient, appealing, and convivial with those the Agency regulates? By way of a brief compilation, this treatise examines the
intellectual corruption
that has checkered the EPA's history of offering protections to the American people.