2015 | OriginalPaper | Buchkapitel
4. Economic Implications of Intellectual Property Rights in Evolving Markets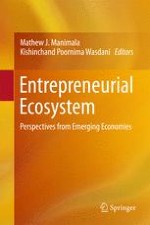 Erstes Kapitel lesen
Autor: Rajesh Asrani
Verlag: Springer India
Abstract
The liberalisation of economies across the world has drawn worldwide concentration towards the significance of intellectual property and its protection, as also its role in stimulating growth (Alikhan and Mashleshkar in Intellectual property and competitive strategies in 21st century. Aditya Books Pvt. Ltd, New Delhi, p. 125,
2006
). By tradition, policy choices in IPR are a matter of national discretion because intellectual property law applies solely within designated territories. Most countries have different levels of intellectual property enforcements based on their perceptions about its implications on the economic indicators of the country.Here it becomes important to understand the interface between market structures , competition laws and intellectual property. Various economics scholars have investigated the strength of the intellectual property system prevalent in various countries and their specific indicators such as foreign direct investment s, growth of gross domestic product , rise in technology transfer , trade flows and joint ventures.The paper discusses various economic implications, especially areas cited above. The research uses literature as well as primary data to accomplish its objectives. The quantitative data was collected with the help of a questionnaire survey. The respondents for the same were
320
eminent academicians from the fields of economics and social sciences, economists in government departments and experts on policy making. The questionnaire comprised 80 items under various constructs that emerged from the review of literature.As the set of variables was large, the need for data summarisation was felt in order to identify a smaller set of representative variables while retaining the nature and character of the original variables. The technique of factor analysis was adopted since it is an appropriate interdependence technique and fulfils the objectives as above.