01.08.2016 | Original Paper | Ausgabe 8/2016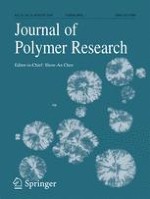 Effect of chain entanglement on the melt-crystallization behavior of poly(
l

-lactide) acid
Zeitschrift:
Autoren:

Xiao-Ting Liu, Rui-Ying Bao, Yan-Mei Li, Wei Yang, Bang-Hu Xie, Ming-Bo Yang
Abstract
Chain entanglements and the entanglement degree determine many processes and behaviors of polymers. In this work, poly(
l
-lactide) acid (PLLA) samples with markedly decreased entanglements were obtained via a freeze extraction method and the kinetics of entanglement recovery process of freeze-extracted samples was monitored by dynamic rheology approach. The crystallization kinetics of freeze-extracted PLLA samples was further studied by polarized optical microscope, which revealed that the entanglement degree greatly influences the crystallization of PLLA and lower degree of entanglement or disentanglement was conducive to the melt-crystallization of PLLA. The spherulites grew faster in partially disentangled melt than in well entangled melt.