01.04.2013 | Ausgabe 4/2013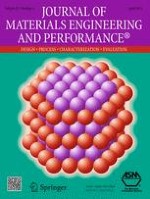 Effect of Host Media on Microbial Influenced Corrosion due to
Desulfotomaculum nigrificans
Zeitschrift:
Autoren:

Suman Lata, Chhaya Sharma, Ajay K. Singh
Abstract
This article reports about the tests carried to investigate microbial-induced corrosion on stainless steels due to sulfate-reducing bacteria sp.
Desulfotomaculum nigrificans
in different host media. Stainless steel 304L, 316L, and 2205 were selected for the test. Modified Baar's media (BM), sodium chloride solution, and artificial sea water (SW) were used as test solutions in anaerobic conditions. Electrochemical polarization and immersion test were performed to estimate the extent of corrosion rate and pitting on stainless steels. SEM/EDS were used to study the details inside/outside pits formed on the corroded samples. Biofilm formed on corroded coupons was analyzed for its components by UV/Visible spectroscopy. Corrosion attack on the test samples was observed maximum in case of exposure to SW followed by NaCl solution, both having sulfide and chloride whereas stainless steel exposed to BM, having sulfide, showed minimum attack. Tendency of extracellular polymeric substances to bind metal ions is observed to be responsible for governing the extent of corrosion attack.