01.09.2013 | Ausgabe 9/2013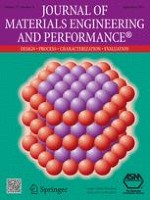 Effective Process Design for the Production of HIC-Resistant Linepipe Steels
Zeitschrift:
Autoren:

J. Nieto, T. Elías, G. López, G. Campos, F. López, R. Garcia, Amar K. De
Wichtige Hinweise
This paper is based on AIST 2013 Richard J Fruehan Award for Best Paper.
Abstract
Production of slabs for sour service applications requires stringent control in slab internal quality and secondary processing so as to guarantee resistance against hydrogen-induced cracking (HIC). ArcelorMittal Steelmaking facility at Lazaro Cardenas, Mexico had recently implemented key steelmaking and casting processing technologies for production of sound, centerline free slabs for catering to the growing API Linepipe and off-shore market for sour service applications. State-of-the-art steelmaking with use of residual-free Direct-reduced Iron and continuous casting facilities with dynamic soft reduction were introduced for the production of slabs with ultra clean centerline. Introduction of controlled cooling of slabs for atomic hydrogen control well below 2 ppm has enabled production of slabs suitable for excellent HIC-resistant plate processing. Substantial tonnages of slabs were produced for production of API X52-X65 grade plates and pipes for sour service. Stringent quality control at each stage of steelmaking, casting, and slab inspection ensured slabs with excellent internal quality suitable for HIC resistance to be guaranteed in final product (Plates & Pipes). Details of production steps which resulted in successful HIC-resistant slab production have been described in this article.