Erschienen in: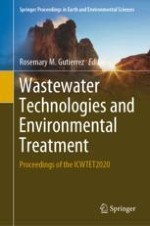 2021 | OriginalPaper | Buchkapitel
Effects of Argillaceous Shale Efflorescence on Soil Water Content and Soil Properties in Newly-Increased Farmland
Abstract
In the land remediation of the Weibei Loess Plateau, a large number of argillaceous shale efflorescence was mixed with newly-increased farmland soil. To study the effect on soil water content in newly-increased farmland by argillaceous shale efflorescence, a mixture of argillaceous shale efflorescence and local loess, ancient soil was researched in this study to investigate its effect on soil water in two types of soil. The results showed that the addition of argillaceous shale efflorescence could slow the infiltration of loessial soil to a certain extent and improve the water holding performance; while the argillaceous shale efflorescence could accelerate the infiltration of soil water to a certain extent after adding to the clayey ancient soil. The argillaceous shale could also improve the quality of the newly cultivated land and has potential application value for improving the soil texture.