01.07.2011 | Original Paper | Ausgabe 4/2011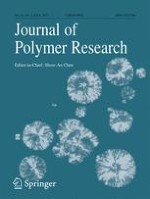 Effects of gamma irradiation with and without compatibilizer on the mechanical properties of polypropylene/wood flour composites
Zeitschrift:
Autoren:

Sarawut Rimdusit, Sujittra Wongsongyot, Sarot Jittarom, Phiriyatorn Suwanmala, Sunan Tiptipakorn
Abstract
In this study, polypropylene/wood flour
(Hevea brasiliensis)
composites at 40 wt% filler content were prepared using a twin-screw extruder and an injection moulding machine. The effects of gamma irradiation with and without maleic anhydride graft polypropylene (PP-g-MA) compatibilizer (3% relative to the wood flour content) on the flexural properties, tensile properties, and creep behavior were investigated. The irradiation in nitrogen and air atmospheres was performed at various radiation doses (i.e. 5, 10, 20 and 30 kGy). The results revealed the improvement of mechanical properties and creep behavior was found in the presence of gamma irradiation at low radiation doses (5 and 10 kGy), while the composites irradiated at radiation doses over 10 kGy rendered the decrease of mechanical properties. Furthermore, at the same radiation dose, the composites irradiated in nitrogen atmosphere tended to provide significantly higher mechanical properties than the ones irradiated in air atmosphere. Interestingly, the great enhancement of creep resistance was observed, i.e. the tensile strains (6 h of static loading) of the irradiated composites (at 10 kGy) with and without compatibilizer were approximately 36% and 19% lower than that of the untreated composite, respectively. In addition, the Burger's creep model is applied in order to determine the creep parameters of the composites.