01.12.2013 | Original Paper | Ausgabe 3/2013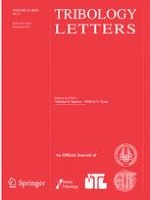 Effects of Ni and Mn on the Cavitation Erosion Resistance of Fe–Cr–C–Ni/Mn Austenitic Alloys
Zeitschrift:
Autoren:

Myung Chul Park, Ki Nam Kim, Gyeong Su Shin, Jae Yong Yun, Min Ho Shin, Seon Jin Kim
Abstract
The effects of Ni and Mn concentrations on the cavitation erosion behavior of Fe–12Cr–0.4C–
x
Ni/Mn (
x
= 5, 7, and 10) alloys were investigated with respect to strain-induced γ → α′ and γ → ε phase transformation. The cavitation erosion resistance of the Ni-added alloys decreased with increasing Ni concentration, whereas that of the Mn-added alloys improved with increasing Mn concentration. Also, the 7Mn-added alloy and 10Mn-added alloy, which additionally underwent the γ → ε phase transformation, had better resistance to cavitation erosion than the 5Mn-added alloy in which the γ → α′ phase transformation occurs most actively. These behaviors were considered to be due to the fact that the strain-induced ε martensite absorbs the cavity collapse energy and prevents the damage by cavitation erosion more effectively than the strain-induced α′ martensite.