01.04.2013 | Ausgabe 2/2013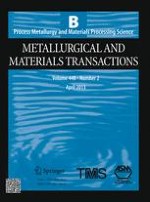 Effects of the Process Parameters on the Microstructure and Properties of Nitrided 17-4PH Stainless Steel
Zeitschrift:
Autoren:

Jun Wang, Yuanhua Lin, Dezhi Zeng, Jing Yan, Hongyuan Fan
Wichtige Hinweise
Manuscript submitted April 27, 2012.
Abstract
The effects of process parameters on the microstructure, microhardness, and dry-sliding wear behavior of plasma nitrided 17-4PH stainless steel were investigated by X-ray diffraction (XRD), scanning electron microscopy (SEM), transmission electron microscopy (TEM), and wear testing. The results show that a wear-resistant nitrided layer was formed on the surface of direct current plasma nitrided 17-4PH martensitic stainless steel. The microstructure and thickness of the nitrided layer is dependent on the treatment temperature rather than process pressure. XRD indicated that a single
α
N
phase was formed during nitriding at 623 K (350 °C). When the temperature increased, the
α
N
phase disappeared and CrN transformed in the nitrided layer. The hardness measurement demonstrated that the hardness of the stainless substrate steel increased from 320 HV
0.1
in the untreated condition increasing to about 1275HV
0.1
after nitriding 623 K (350 °C)/600 pa/4 hours. The extremely high values of the microhardness achieved by the great misfit-induced stress fields associated with the plenty of dislocation group and stacking fault. Dry-sliding wear resistance was improved by DC plasma nitriding. The best wear-resistance performance of a nitrided sample was obtained after nitriding at 673 K (350 °C), when the single
α
N
-phase was produced and there were no CrN precipitates in the nitrided layer.