2016 | OriginalPaper | Buchkapitel
Efficiency–Fairness Trade-Off Approaches for Resource Allocation in Cooperative Wireless Network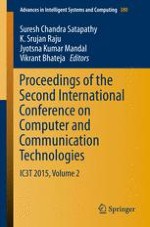 Erstes Kapitel lesen
Autoren: Manisha A. Upadhyay, D. K. Kothari
Verlag: Springer India
Abstract
Optimum resource allocation problem of cooperative wireless communication is discussed in this paper. Looking at the variety in services offered in wireless network and time-varying nature of the channel, it is need of the time to go for dynamic resource allocation which not only improves the performance but also enhances reliability, coverage, and user satisfaction in cooperative network. Efficiency and fairness are two different perspectives of resource allocation which are very difficult to achieve at the same time. We have presented three approaches for performing trade-off between efficiency and fairness in systematic manner. First approach is based on converting the data rate achieved by the user in terms of utility and then maximizes the total utility of all the users. It is shown that a properly design utility function is able to result any desired trade-off. Second approach is based on putting the restrictions of minimum resources that must be assigned to the user and maximum resources that can be given to the user. The resources that assign to any user vary between this limit. The minimum and maximum are determined by the parameters
A
(0 <
A
≤ 1) and
B
(>1). In the third approach,
E
-
F
function is presented which is able to provide trade-off based upon the values of
E
(1 <
E
≤ 2) and
F
(0 ≤
F
≤ 1). In all the three cases, the total resources available for distribution are kept constant. Fairness is measured by Jain's fairness Index, and loss of efficiency is measured in terms of price of fairness.