01.07.2019 | Electronic materials | Ausgabe 19/2019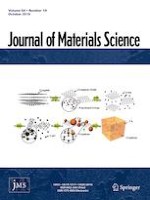 Efficient silicon solar cells applying cuprous sulfide as hole-selective contact
Zeitschrift:
Autoren:

Lei Jin, Lun Cai, Danmin Chen, Wenxian Wang, Hui Shen, Fuqin Zhang
Wichtige Hinweise
Electronic supplementary material
Publisher's Note
Springer Nature remains neutral with regard to jurisdictional claims in published maps and institutional affiliations.
Abstract
The introduction of dopant-free materials used for carrier-selective contact effectively overcomes the issue of high surface recombination velocity at aluminum back surface field. Additionally, dopant-free materials have the advantages of low fabrication temperature, simple process and considerably high efficiency. In this contribution, cuprous sulfide (Cu2S), fabricated by thermal evaporation, is applied as hole-selective contact material at rear-surface region of crystalline silicon (c-Si) solar cells for the first time. The band alignment of Cu2S/p-Si exhibits only a small valence band offset and huge conduction band offset being excellent hole-selective and electron blocking properties. By inserting Cu2S layer between p-Si and Ag, a lower contact resistivity of 27.2 mΩ cm2 is achieved. As a result, the introduction with 4-nm Cu2S interlayer significantly improves device efficiency to over 21%, affording a 1.2% absolute increase from the control cell. Metal sulfides introduced herein exhibit remarkable properties for carrier-selective contacts, compared to conventional metal nitrides and oxides.