2020 | OriginalPaper | Buchkapitel
10. Electromagnetic Bandgap Structures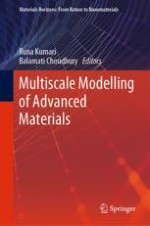 Erstes Kapitel lesen
Autoren: R. Venkata Sravya, Runa Kumari
Verlag: Springer Singapore
Abstract
In 1970s, Howell introduced Microstrip patch antenna. It is one of the most commonly used antennae in wireless communication, satellite communication, wearable applications and many more applications due to its properties like low weight, compact, low cost, conformal structure, easy integration with circuits, etc. Patch antenna has simple configuration designed with a substrate of dielectric constant,
ϵ
r
≥ 1 with some height. While designing the patch antenna, the height of the substrate should have considered to be greater than
λ/
4 so that efficiency of antenna can be enhanced. To address the low gain issue of patch antenna, array antenna designs are proposed. In case of array antenna, the minimum required distance between any two array elements has to be
λ/
2. However, to design a compact antenna, the substrate height should be less than
λ/
4 and the distance between the array element is taken to be less than
λ/
2. As a result, surface waves are generated in substrate, which is added destructively with transmitting signal and degrade the performance of antenna [
1
].