01.05.2013 | Ausgabe 2/2013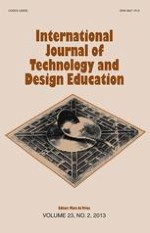 Emergent technological literacy: what do children bring to school?
Autor:

W. B. Mawson
Abstract
There has been very little research into children's technological practice in early childhood settings. This article describes four typical examples of the technological activity that occurs on a daily basis in New Zealand early childhood settings. It is suggested that children come to compulsory schooling with well-developed technological knowledge and competence in instigating and carrying out technological tasks that is not recognized and taken advantage of by the majority of primary early years programme developers and teachers. A number of ways by which early years school technology programmes could benefit by recognizing the extent of children's emergent technological literacy and amending programme delivery and teaching strategies are detailed.