08-07-2019 | Full Research Article | Issue 3/2019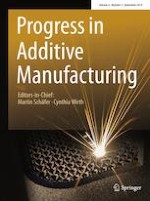 3D-printed clay-based ceramic water filters for point-of-use water treatment applications
Journal:
Authors:

Akuemaho Virgile Onésime Akowanou, Hontonho Espérance Justine Deguenon, Leo Groendijk, Martin Pépin Aina, Benjamin Kouassi Yao, Patrick Drogui
Important notes
Publisher's Note
Springer Nature remains neutral with regard to jurisdictional claims in published maps and institutional affiliations.
Abstract
Water is necessary for the survival of all living beings, essential for health and should be a fundamental right for every human being. Thus, to provide enough water with good quality to populations, researchers are currently focusing on the development of innovative processes, such as ceramic water filters, that are easy to operate and inexpensive. The objective is to allow access to sufficient quality water at the point of use. To this end, one of the innovative techniques that has been applied in various fields of science is three-dimensional (3D) printing. In the present work, a 3D printer, Ultimaker 1, initially intended for plastic-based printing, was adapted for use in the manufacture of ceramic filters. These filters can find applications in water treatment for consumption at the point of use. Our study shows that this innovative concept could become a viable alternative in the near future for supplying a sufficient quantity of good-quality drinking water in developing countries.