11-07-2020 | Issue 8/2020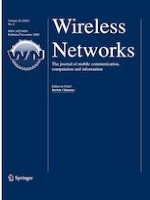 5G-V2X: standardization, architecture, use cases, network-slicing, and edge-computing
Journal:
Authors:

Shimaa A. Abdel Hakeem, Anar A. Hady, HyungWon Kim
Important notes
Publisher's Note
Springer Nature remains neutral with regard to jurisdictional claims in published maps and institutional affiliations.
Abstract
Vehicular communication is one of the critical technologies in intelligent transportation system to provide connectivity between vehicles, road side units, and pedestrians. Multiple wireless accessing technologies designed to provide connectivity in vehicular networks such as conventional Wi-Fi, IEEE 802.11p, and cellular communications. Recently, cellular V2X (C-V2X) is standardized and designed by the third generation partnership project (3GPP) for automotive services. C-V2X supports two communication modes through a single platform to provide both Wi-Fi and cellular communication. LTE-V2X is the current 3GPPRelease 14 standard that has many enhancements to provide the new 3GPPRelease 16 for the new 5G radio generation. 5G-new radio (NR) is expected to address the automotive capabilities, improvement, and services for 2020 and beyond. 5G-NR becomes a competitive technology compared with other wireless technologies because of extensive coverage, high capacity, high reliability, and low delay support. In this paper, we propose the Optimizing of 5G with V2X, and analyzing the current V2X standards, introducing the development of 5G, challenges, features, requirements, design, and technologies.