18-11-2020 | Issue 6/2021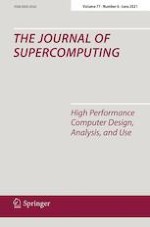 A cluster-tree-based energy-efficient routing protocol for wireless sensor networks with a mobile sink
Journal:
Authors:

JiaYu Lu, KongFa Hu, XiChen Yang, ChenJun Hu, TianShu Wang
Important notes
Publisher's Note
Springer Nature remains neutral with regard to jurisdictional claims in published maps and institutional affiliations.
Abstract
With the rapid development of the Internet of Things technology, wireless sensor networks as the core technique have been applied in military, precision agriculture, security monitoring, intelligent traffic, instrument monitoring and so on. In wireless sensor networks with mobile sinks, the sensor nodes have limited energy supply and the sink is removable. To improve the network efficiency and the sink utilization, we present a cluster tree-based energy-efficient routing protocol (CTEER). The protocol is based on rendezvous which is capable of reducing the latency. CTEER firstly plans the mobile path for the sink and creates a cross-communication region. Then, a cross-routing tree with the mobile sink as the center is constructed within the region. The routing tree changes with the location of the sink in each round so that the utilization rate of sensor nodes can be improved. Meanwhile, we divide the ordinary nodes outside the cross-region into multiple clusters. The ordinary nodes can send data to the routing tree directly through the cluster heads. In this way, transmission hops from ordinary nodes to the routing tree can be decreased. Thus, the data latency can be reduced. Experimental results show that CTEER protocol keeps competitive in terms of energy saving, network lifetime and data latency reduction. In four experimental environments, compared with RRP, the total energy consumption of nodes in each round in CTEER is decreased by 77.58%, 62.03%, 57.01% and 50.95%, respectively. In three experimental environments, compared with FRM, the total energy consumption of nodes in each round in CTEER is reduced by 35.04%, 29.93% and 4.08%, respectively. Compared with RRP, the total hops of sensor nodes in each round in CTEER are reduced by 82.44%, 75.56%, 74.16% and 78.04%, respectively. Compared with FRM, the hops are decreased by 43.25%, 40.19%, 39.10% and 39.64%, respectively. Considering the low delay advantage, CTTEER is suitable for time-sensitive applications. Some examples of the applications would be target tracking, telemonitoring of human health status and artificial intelligence applications.