03-01-2021 | Regular Paper | Issue 3/2021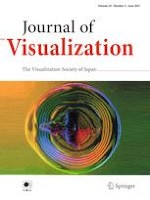 A composition-free parallel volume rendering method
Journal:
Authors:

Jiamin Wang, Chongke Bi, Liang Deng, Fang Wang, Yang Liu, Yueqing Wang
Important notes
Publisher's Note
Springer Nature remains neutral with regard to jurisdictional claims in published maps and institutional affiliations.
Abstract
In the in situ visualization of large-scale simulation, if using the traditional sort-last parallel rendering method, the performance cannot be fully improved due to the heavy communication cost in the final stage: compositing of images. In order to resolve this problem, in this paper, we proposed a composition-free parallel volume rendering method. This is achieved by our proposed hybrid parallelization based on the image space partition and octree-based data space partition. Firstly, in the data distribution stage, an octree structure decoupled from volume representation was proposed, which only stored the indicts of sub-blocks, the adjacent sub-blocks, and the space coordinate information of its bounding box. Before rendering, to avoid the compositing stage, a ray-data intersection list was created for each pixel, which sorted by visibility order and identified NON-EMPTY sub-blocks along the ray. Then in the rendering stage, to improve the efficiency of rendering, a ray-data intersection lists-based rendering method was proposed. Finally, we only need to align the partial images to form the final output image. No compositing process is necessary in our parallel volume rendering method. In order to demonstrate the efficiency of our approach, two existing volume rendering methods have been carried out to compare with our composition-free method.
Graphic abstract
×