19-11-2019 | Methodologies and Application | Issue 13/2020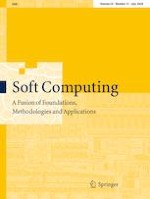 A hybrid OpenFlow with intelligent detection and prediction models for preventing BGP path hijack on SDN
Journal:
Authors:

R. Pradeepa, M. Pushpalatha
Important notes
Publisher's Note
Springer Nature remains neutral with regard to jurisdictional claims in published maps and institutional affiliations.
Abstract
The Border Gateway Protocol (BGP) is a path vector protocol whose fundamental aim is to exchange the information across the Internet, which directs data between autonomous systems. The significant drawback of the BGP is that it does not address security; path hijacking is one of the top-rated cyber hijacks. Existing methods such as sBGP, soBGP and PGBGP have focused more on detecting path hijacking rather than preventing. Hence, we propose an intelligent model to detect abnormal behavior of a network and to predict and prevent BGP path hijacking (DPPBGP) in software-defined networks. The main objective of our proposed model is to reduce detection time and the controller workload with SFlow-integrated OpenFlow. Three modules of our model are as follows: (1) Based on the abnormal behavior of the network, we evaluated the statistics. We use the statistic features in the cumulative sum abnormal detection algorithm to detect abnormal behavior and flows proficiently and perfectly with less detection time. (2) An intelligent machine learning approach knows as a Pattern Sequence Forecasting algorithm is used to forecast the behavior of the network. (3) After the detection or the forecast of abnormality, path hijack is prevented by killing the appropriate PID based on SFlow analyzer. Simulation results show how large the network of this model can perform accurately and effectively.