Published in: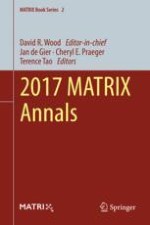 2019 | OriginalPaper | Chapter
A Metropolis-Hastings-Within-Gibbs Sampler for Nonlinear Hierarchical-Bayesian Inverse Problems
We investigate the use of the randomize-then-optimize (RTO) method as a proposal distribution for sampling posterior distributions arising in nonlinear, hierarchical Bayesian inverse problems. Specifically, we extend the hierarchical Gibbs sampler for linear inverse problems to nonlinear inverse problems by embedding RTO-MH within the hierarchical Gibbs sampler. We test the method on a nonlinear inverse problem arising in differential equations.