14-08-2018 | Methodologies and Application | Issue 17/2019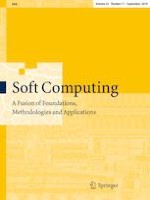 A multi-criteria approach for assigning weights in voting systems
Journal:
Authors:

Jacinto González-Pachón, Luis Diaz-Balteiro, Carlos Romero
Abstract
Following a new analytical orientation, this paper proposes an approach for investigating group versus individual trade-offs in general voting situations. From specific particularizations of a general family of
p
-norms, three social decision rules have been derived. These rules trigger three different systems of weights in the voting system. Once the three rules were obtained and the rationale underlying them justified, a compromise framework integrating all the rules was formulated. The compromise framework is computationally based on goal programming. In this way, it is possible to establish directly trade-offs and balance compromise solutions between the three social rules. Thus, not only is the weighted voting system formulated within a theoretically sound framework, but the applicability of the approach to real political situations is also more flexible and pragmatic.