05-04-2021 | Issue 1/2021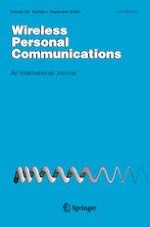 A Novel Approach for QoS Enhancement with Revision Scheme Using SeDSR Protocol in Wireless Sensor Networks
Journal:
Authors:

Senthil Kumar Swami Durai, Balaganesh Duraisamy, J. T. Thirukrishna
Important notes
Publisher's Note
Springer Nature remains neutral with regard to jurisdictional claims in published maps and institutional affiliations.
Abstract
Wireless Sensor Networks (WSNs) is an emerging technology that pays more attention to the monitoring and acquiring of data in a deployed environment. Sensor networks often perform end to end transmission, so strong requirements should be defined to avoid data loss. The strong requirements may be precisely defined in terms of Quality of Service (QoS). The data transmission resumed, and the routing mechanism performed a vital role to forward the packets. The route path cache requires a crucial responsibility for on-demand routing standards that enhance the Quality of Service. The path identification stage is employed in the on-demand routing standard. The path identification scheme defines the path cache policies that are employed to move packet forwarding in an efficient manner. Therefore, the intention is to design a fresh scheme for path cache revisions. In a traditional scheme, nodes are little aware of path faults and they are engaged in the routing by revising their routing table. While SeDSR, based on the scattered cache substitution scheme, the source node relays the path fault data of the size of 50 bytes to all their adjacencies. Therefore, all the adjacency substitutes the stale path in their cache. The designed scheme enhances the performance employing diverse QoS metrics such as Packet loss, energy utilization, packet delivery and End to End delay.