18-06-2020 | Original Article | Issue 6/2021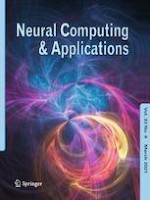 A novel multi-objective modified symbiotic organisms search algorithm for optimal allocation of distributed generation in radial distribution system
Journal:
Authors:

Subhodip Saha, V. Mukherjee
Important notes
Publisher's Note
Springer Nature remains neutral with regard to jurisdictional claims in published maps and institutional affiliations.
Abstract
This article presents a novel optimization technique to allocate distributed generation (DG) units optimally in radial distribution system (RDS). Three renewable type DG units (such as wind turbine, solar photovoltaic and biomass system) have been integrated in the RDS. In this regard, an optimization problem is formulated considering multiple technical and economic objectives of the DG planning. A new metaheuristic, namely multi-objective modified symbiotic organisms search (MOMSOS), is proposed to solve this optimal DG allocation problem. A chaos-based cross-over operator is introduced in the parasitism phase of the proposed MOMSOS to enhance diversity in the population. The proposed MOMSOS is equipped with hierarchical non-dominated sorting technique which is superior to the existing fast non-dominated sorting strategy in terms of computational complexity. An adaptive penalty function is utilized for constraint handling. The proposed algorithm is tested on some CEC 2009 benchmark test problems to ensure its global optimization capability. Furthermore, performance of the proposed MOMSOS is validated on 69-node RDS and the obtained results are compared with other well-established multi-objective optimization algorithms.